Frequently Asked Questions (FAQ)

How to buy the Conference Package?

To buy the Conference Package with a coupon code, follow these steps:
Click on any of the Buy Now buttons for the Conference Package, or click here.
Proceed to checkout.
Enter your billing information, shipping address (if applicable), and payment information.
Enter a coupon code if you have one and click "Apply".
Review your order details to ensure accuracy, including any discount from the coupon code.
Click the "Buy" button to complete your purchase.
You will receive a confirmation email with your order details.
What does the Conference offer?

The Conference offers a comprehensive learning experience in the field of art and creative arts therapies, featuring informative presentations, engaging workshops, and case studies from experts. Participants can deepen their understanding of art therapy techniques and methods through hands-on workshops. The paid package provides video-on-demand access to all presentations, allowing you to watch anytime at your convenience.

The package also offers 38 CEUs (Continuous Education Credits) for attendees in the United States, awarded by George Washington University, an NBCC-approved provider. The conference has received approval for 38 CE credits from the Canadian Counselling and Psychotherapy Association (CCPA) as well. Participants with paid access will receive certificates of completion. Please note that live attendees will not be able to receive credits as their attendance cannot be monitored.

How to get CE credits or a Certificate of Completion?

To receive a Certificate of Completion and CE credits, you need to complete the video presentations and accompanying questionnaires in the Conference Package. After you have done so, contact us at
[email protected]
. Provide us with your information, and let us know you are seeking a certificate and CE credits. We will then issue your certificate and credits. Please note that this offer is only available to participants who have purchased the Conference Package.
How do I create a new Account?
Welcome to your online school. To Log In to our Portal, you have to create a new account. There are two ways to accomplish this: The first one is to simply connect with one of your social network accounts. It's the easiest way by far since you don't need to remember yet another password. To log in, simply click on the button corresponding to the social network you prefer to use and follow the process. You will be asked to confirm your email address, so make sure that you enter a valid email address. Your e-mail address is your key to access our Portal. It is fully safe with us and we will use it only to communicate with you if necessary.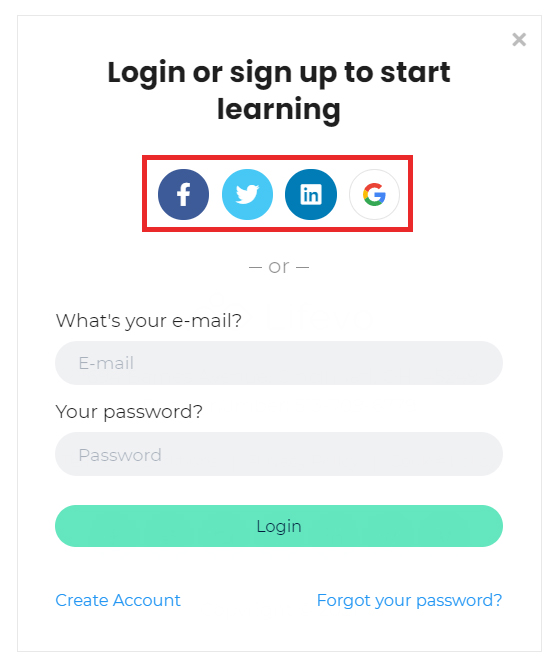 The second option for creating a new account is using your email. Click on the Create Account link that can be found in the login form.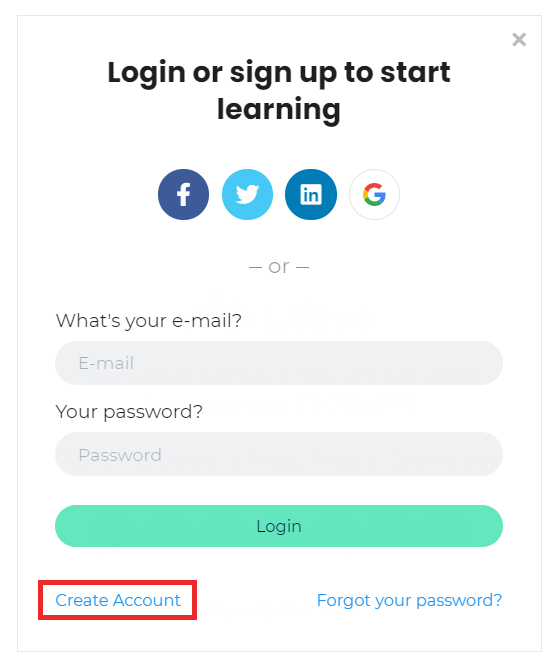 Fill out the simple registration form with your name, email and desired password and click on the Start your learning journey button.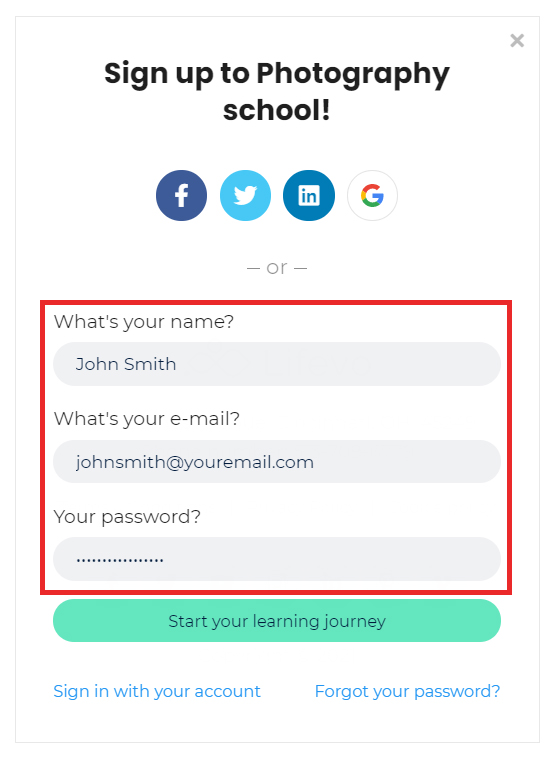 That's it, you may now access the online school and browse through the available courses.
How to Log In with an existing Account?
If you've used a social account (Facebook, Twitter, Linkedin, Google) to register to the school then all you need to do is click on the respective button in the Login form.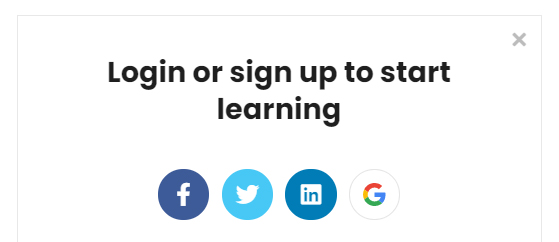 If you've used your email to register for the school then simply fill out your e-mail and password in the login form and click Login.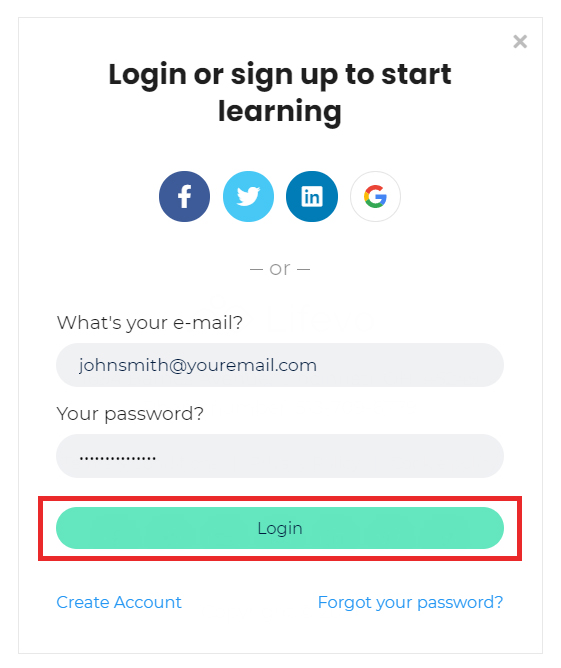 That's it, you can browse through our course catalog!
How can I change my password? Problems Logging in?
First of all make sure that the combination of e-mail and password you tried is correct (for security reasons our error message doesn't explicitly reference whether you made a mistake in your email or password. This is deliberately so to make it harder for malicious individuals to guess any account details). If you are still having problems it might that have forgotten your password. Changing the password can be done from the online school's log in form (you have to be logged out). Go to the login form and click on the Forgot your password? button that can be located right under the Login button.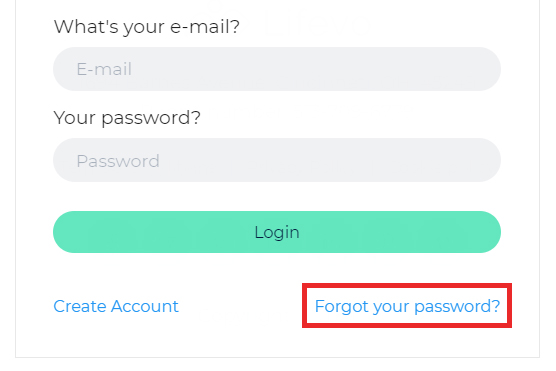 Insert the email of your account and click OK.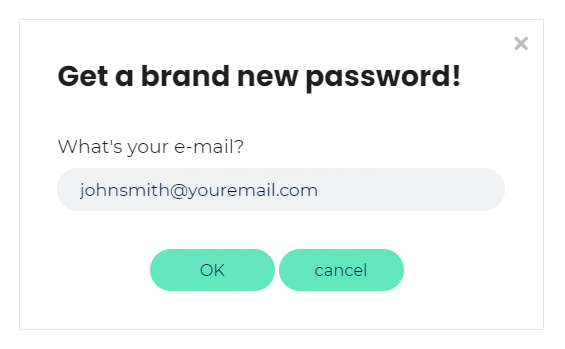 You will soon receive an email containing a link for resetting your password. If you don't receive this email after a few minutes, please check the spam folder of your email account as the reset email may have accidentally been held up by your spam filter.
How to access the videos in a paid Package?

To access the videos in the paid package, simply log in to your account, then click on Start in the navigation bar. From there, click on Continue on the right course (package) or access it from the Profile tab. In the course player, all the videos will be available for viewing.
How to apply a Coupon Code?

To apply a coupon code, follow these steps:
Prepare to buy a product and arrive to the checkout page.
In the checkout page, enter the coupon code in the field indicated by "Have a Coupon?".
Enter the coupon code in the field and click the "Redeem" button to apply it.
If the coupon code is valid, you should see the discount applied to your order total.
Complete your purchase as normal.
Thank you for subscribing to our event!

You are now registered to our free event and you will receive in your inbox updates about the program, presentations, discounts, and much more. Stay tunned!
Call for papers:

Creative Arts Therapies Assessments Summit
If you developped or tested a creative arts therapies assessment or evaluation, please contact us to be a speaker for this summit. Write to us at [email protected] for more details.
Thank you!
CATE Team

Subscribe to our newsletter now!
Get weekly updates on live streams, news and more right in your mailbox.
Created with